Shakey's Boogie Download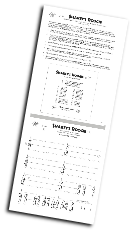 This song is a study of Walter Horton and how he would play a boogie type of blues. . .
Shuffle Chording Blues Download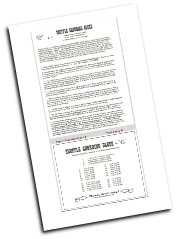 This is a study of a rhythmic chording approach heard by Walter Horton, Junior Parker, Rice Miller and Sylvester Hayes. The specific inspiration comes from the faded solo at the end of Junior Parker's song "Sweet Home Chicago." An extended version of this song can be heard on the Ace CD 710, "Harp Blues." This chordal approach is what I call the "hard shuffle." . . .
Sonny's Shuffle Download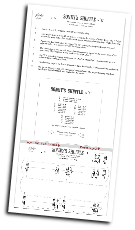 This song is a study of the 12 bar blues acoustic shuffle playing of Sonny Terry with most of his characteristic unique sounds, techniques, licks and phrases. It is my opinion that Sonny's default embouchure is a one-hole tongue block
The Ham-Bo Download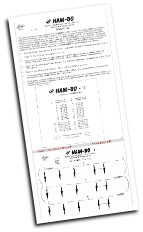 This song will help you to gain command and undersanding of the famous 2-bar, straight eight groove, known either as the "Hambone" or "Bo Diddley" groove. Most often this groove is played as 1-chord blues. This piece is in the 12-bar form with a long V (five) and no turnaround is actually not a common blues form. The most important thing is to get the groove going and get the band locked in the 12-bar form. You should not even start playing until you can "mouth" out the groove. Record yourself doing it before you start learning the harp parts. You sould also learn to give the band finger signals as to what the chord changes are and be prepared to play the 1st chorus over again until the bankd is locked into the form and groove with you.